The ancient science of knowing the origin of the Cosmos
Vaidic & Modern Physics Research Centre
This institution has been established and is managed by Shri Vaidic Swasti Pantha Trust. Its motto is 
To uncover the hidden scientific knowledge in Ved and other texts by Rishis 
To identify the complex and unsolved issues in modern Physics and solve them by the concepts of Vaidic Physics
To bestow comprehensive and authentic Physics to the world and on its basis, develop safe technology in future, for ensuring the overall safety of the environment, agriculture and health etc.
To establish the glory of Ved and other Arsh texts by providing research content for the next 100-200 years for various branches of contemporary Physics like- Cosmology, Particle Physics, Astrophysics, Solar Physics, Quantum Field Theory, String Theory, and Plasma Physics, Time, Space, Energy, Mass, etc. and establish them as a text of knowledge and faith for the humans and thereby striving to establish human unity, universal brotherhood and welfare of all living beings
With these main objectives, Rev. Acharya Agnivrat Naishthik had established this trust for a great purpose.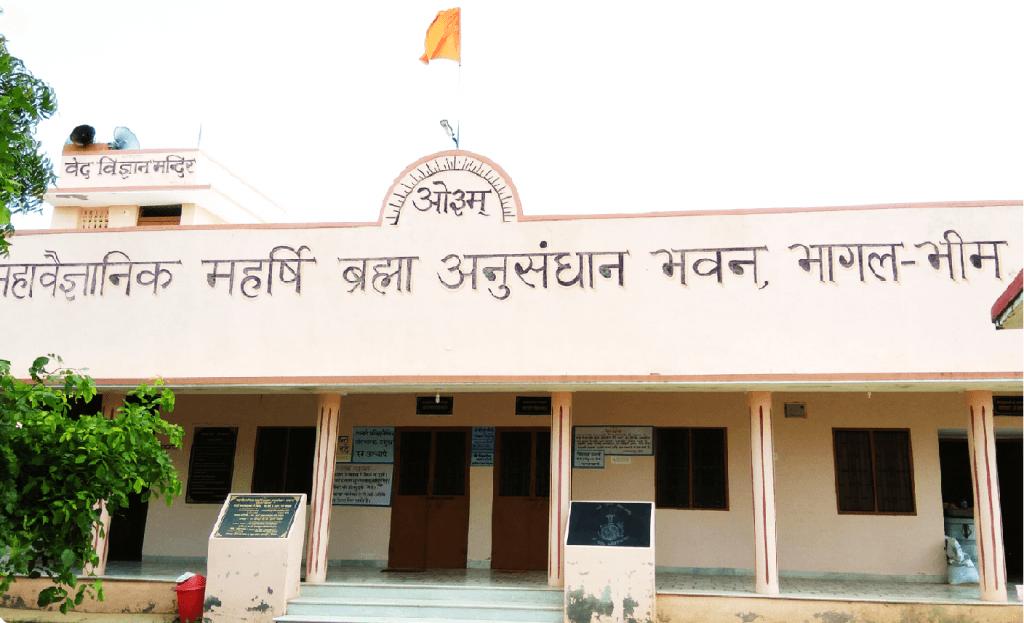 "​I have been trying to keep the foundation for the creation of an Inviolate, happy and prosperous India through Vaidic Physics. In which each Indian will be a pure Indian with body, mind, thoughts and rituals. He will have his own science based on the ancient science of the Vedas and Saints and in his own language (Hindi and Sanskrit). He will be proud of his ancestors' talents, character and rituals. He will be freed from the intellectual bondage of Western scholars, which can destroy the dream of Lord Macaulay and this beautiful nation will once again become the master of the world and show the path of peace and happiness to the world."
Scientific Interpretation of Nirukta
After the Brahmin scriptures, it is the closest to the Vedas and the basis for understanding it.

None of the interpretations available at this time is able to publish the true and scientific nature of the Vedas due to …
Shri Vaidic Swasti Pantha Nyas
This institute is being run by a registered trust, Shri Vaidic Swasti Pantha Nyas. This trust is founded by Rev. Shri Acharya Agnivrat Naishthik on 01.05.2003 at Arya Samaj Mandir, Bhinmal.  This trust's deed has been registered on 02.07.2003 by the Deputy Registrar, Bhinmal (Jalore). Later this trust is registered in the Devsthan Department, Rajasthan on 28.12.2011 under registration number 06/2011/Jalore. This trust's yearly audit report is regularly sent to the income tax department, India and the Devsthan Department, Rajasthan. Income Tax Department starts concession on the donation made to this trust from 2005 under the income tax rules 1961, section 80G, which has been done permanent from 1 April 2010.
According to the constitution of the trust, our main objectives are as follows: –
Vedas Protection Campaign.
Agri-cow-environment Protection Campaign.
National Security Campaign.
Social Reforms Campaign.
Arya-veer dal campaign.
This book is a scientific interpretation of Aitarey brahman (Brahman Granth of Rigveda–World's oldest book ~ 7000 years) written by Mahrishi Aitarey Mahidas. Apart from that, the knowledge, given by all four Vedas and Rishis, from Maharishi Brahma to Maharishi Dayanand and Mahadev Shiva etc. has been used in this Granth. Theory (Vaidic Rashmi Theory) given in this book, completely explains the formation process of so-called fundamental particles from more fundamental things and solve many unsolved mysteries of modern physics…
Please Sign! This Petition ​ To, Honourable General Secretary, United Nations New York, United States of America Topic –
After five thousand years, again in the last 150-200 years, science and technology have made unprecedented development